Citrus Zinger Bottles
Struggling to drink enough water?
Citrus Zingers are a great way to stay hydrated!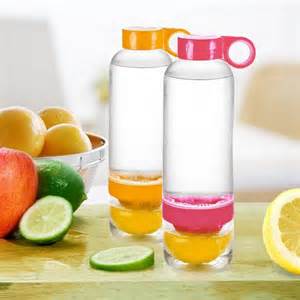 This ingenious design offers an easy solution for extracting juice and flavour from citrus fruits and infusing them directly into your water bottle.
Zing away with lemons, limes, clementines, and so much more. By choosing the Zinger, you're saying no to refined sugars, artificial flavourings, preservatives, and colourings. It's a nutritional hydration choice that will do so much more for your body than your standard sugary soft drinks, utilising all-natural ingredients.
It's so easy to use and clean, perfect for anyone with a hectic lifestyle.
Made from eco-friendly Eastman Tritan BPA/EA-free plastics, the Zinger is always a safe and healthy option for everyday water consumption.